About us
We Build a Future
Brothers decided to make their own business; the idea was born in the mind of one of them; others believed in it, worked for it and strived hard to realize it.
This is the story of our company Salman International for Costruction. Its formal birth is the last quarter of 2020 but its actual experience is years & years in the local & regional markets.
Our experience extends to cover supplying, panel building and contracting works in the field of electromechanical, control & automation and filed solutions projects. Besides delivering engineering solutions to meet the needs of our clients. 
Just as we have exerted all efforts to raise the name of these brotherhood in the local and regional markets, we made the oath to serve the electric market and to make our own identity based on reliable and deep relations with our customers. We are a solution oriented firm specialized in delivering engineering solutions to meet the needs of our clients beside marketing, supplying, manufacturing, installing, operation and maintenance the electrical works.
Salman International for Costruction provides technical, sales and marketing assistance for its product portfolio besides the projects consultation. The company delivers assistance in specific & detailed action plans to enhancing awareness & improving skills of users of its product & service portfolio. The company maintains a fundamental commitment to its excellence through understanding and meeting the needs of its clients in delivering quality, value-added solutions.
Salman International for Costruction main principal in business is less time, less cost, and more efficiency, we have always kept this principal in our minds because we understand the values of time, money and quality to our valued customer.
Salman International for Costruction hoping that you would be one of our valuable customers and give us the honor to give you our experience to help you improve your plant for the latest update of technologies in the field of control & automation and power solutions.
Our Vission
Our Mission
Our Objective
To be one of the top market leaders companies in export & local market.
To provide the Egyptian and regional markets with a high quality products and services that would best cope with the customer requirements, technically and financially.
To provide our customers with high quality and innovative products, solutions and services that would go beyond their expectation.
To create a leader work team that lead a process of professional and soft skills development of our whole working crew.
To obtain a satisfactory return for our partners and shareholders through the sustained development of our core activity
Our Administration Hierarchy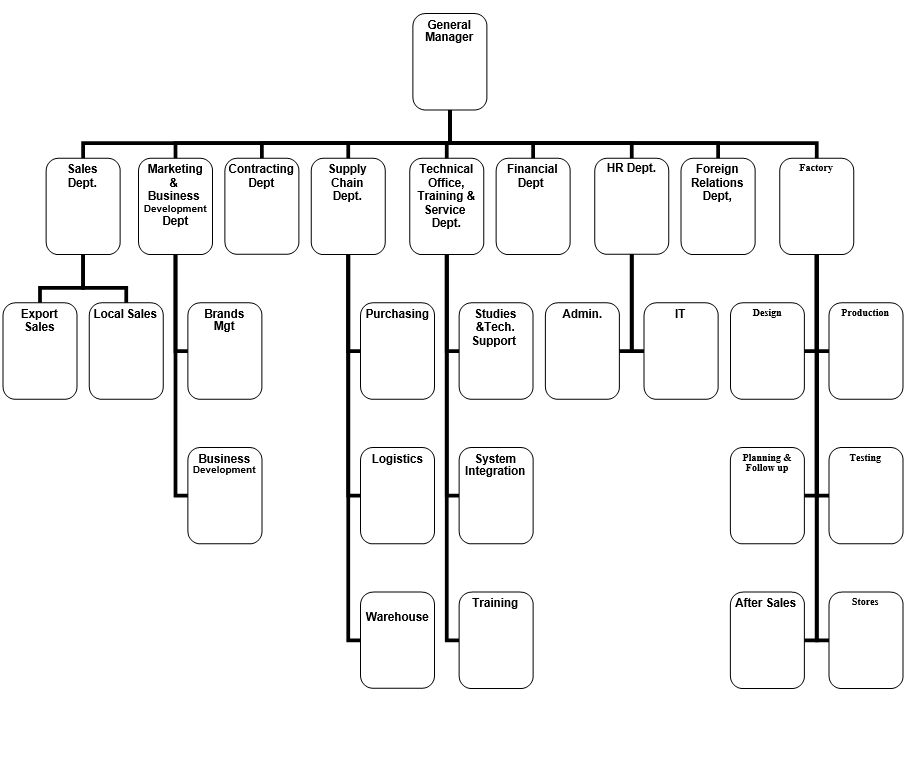 In order to acquire our services please kindly send us your inquiry of interest. We shall revert back
immediately.